How Geeklurn generated 210% more Digital Marketing Revenue
GEEKLURN is an emerging medium in academy ruling Indian learning platform, helping student and aspirants to achieve big in career by providing various professional certified courses across the e-learning platform. While it had been highly successful in imparting the right knowledge, to grow and propagate their purpose and make people aware of their services, they needed a partner to help them evolve digitally.
In a crowded and bulked digital market, they needed the right mentor to guide their marketing campaigns in the right direction to improve ranking and steer successful customers through lead generation techniques.
They chose WebConverts to Redesign their slow performing website, which was unable to grab fulfilling attention in the market, do social media and email marketing for them.
The fierce market competition didn't discourage Webconverts to help GeekLurn getting desired results. 8 months and on, GeekLurn is still achieving uniformly with us.
Acquiring leads in a crowded and competitive digital landscape needs concentrated and smart initiatives like hyper-targeted digital marketing plan with a customer-centric approach.
We created a plan from the scratch and a complete end to end Market strategic plan to make Geeklurn rise above the rest. This included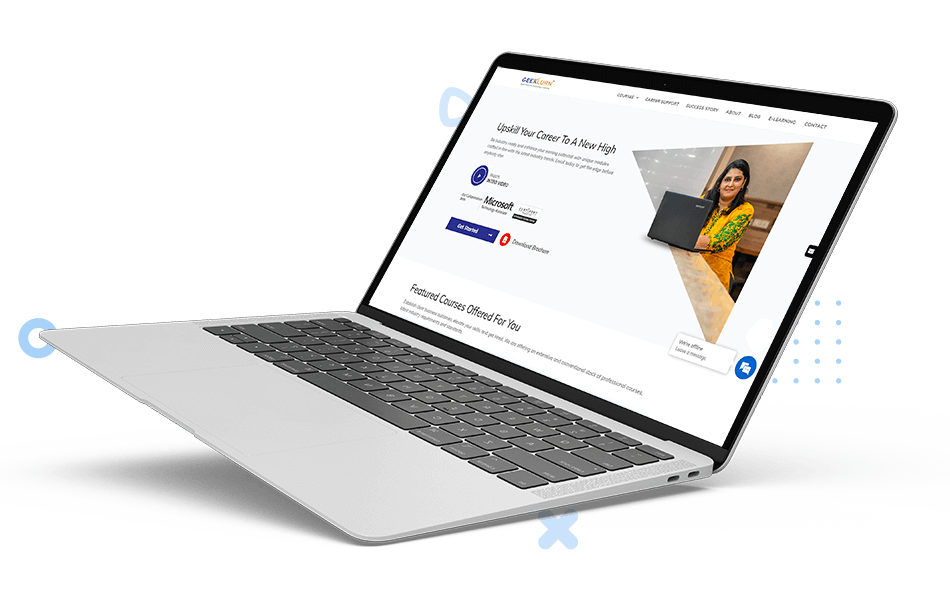 Our consistent effort, growth strategies and services helped Geeklurn achieve 30% growth in organic revenue, and 180% growth in paid media revenue which sums up to a 210% hike in total digital marketing revenue within a span of 6 months. Our experts boosted their organic traffic by 40% with a 10% increase in email open rates and CTAs as well as 80% reduction in cost per lead.
Our email marketing and automation pave the most effective ways to increase referrals, hiking leads and generating ROI. This included increasing the open rate to 52%, spiking the click-through rate (CTR) by double, enhancing the traffic conversion rate by 49%, increasing the revenue to 5x through active-personalised-win back strategy.
The fierce market competition didn't discourage Web Converts from helping GeekLurn get their desired results. GeekLurn is still achieving brilliant results with us.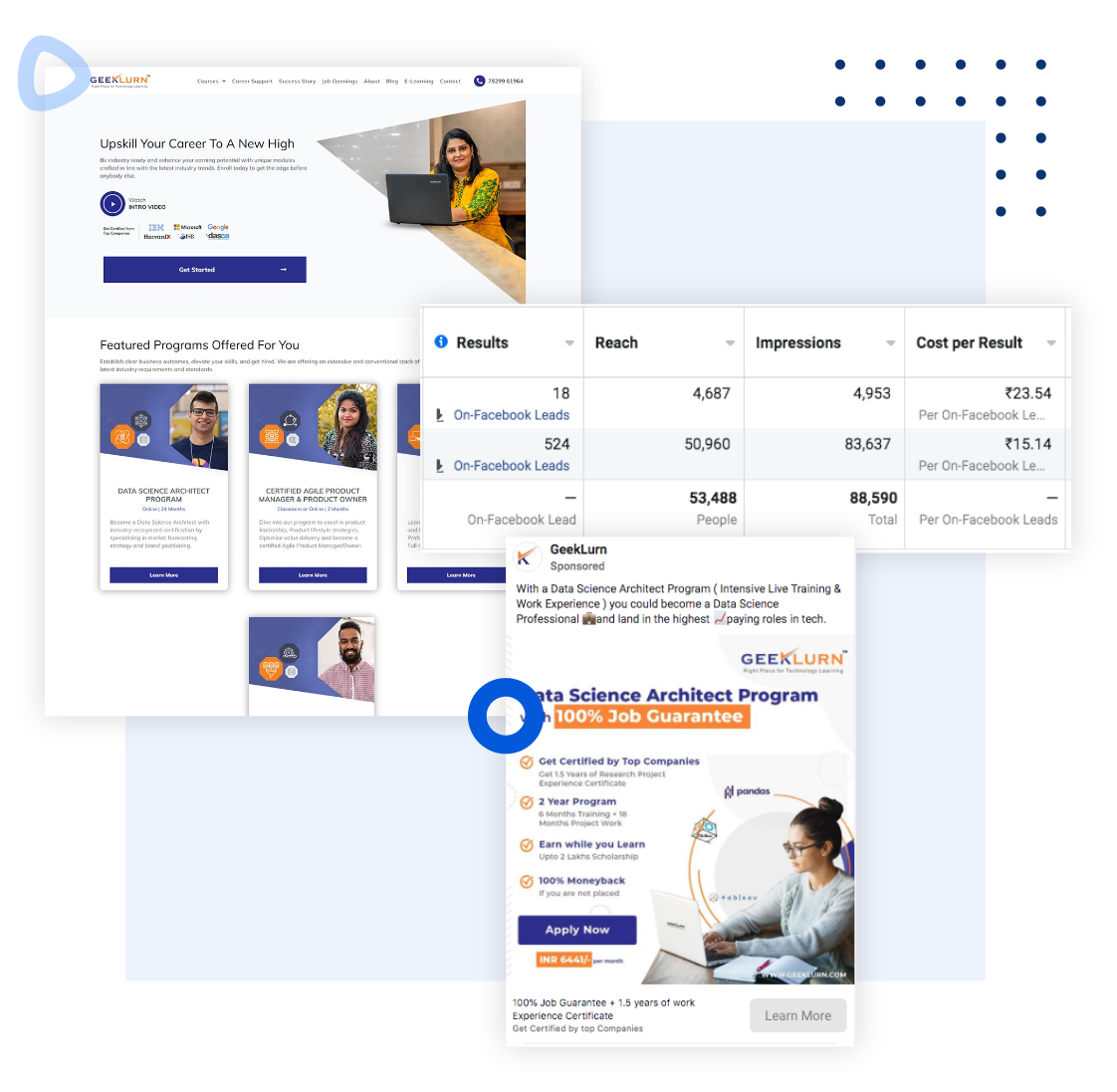 Get your free 30 minute strategy session with our digital growth expert valued at Rs. 10,000.